Woof Gang Bakery & Grooming
Your Neighborhood Pet Store
From snuggling wet noses and serving up delicious natural treats, to turning a routine wash into a luxury spa experience, Woof Gang Bakery & Grooming is devoted to the spirit and bond we share with our pets.
Find A Store Near You
Over 200 Locations Nationwide
Your Dog's Happy Place
Woof Gang Bakery & Grooming is the leader in professional pet grooming, and the leading specialty retailer of pet food and supplies in the country. Our pet grooming services, butt scratches, and nose boops are the best in the industry! We pride ourselves on creating a warm, loving, and fun environment for pets and their owners to enjoy. Visit one of our stores to see our paw-mazing selection of delicious handmade, oven baked treats, premium food, and other products, or book an appointment with one of our groomers to keep your pup looking and feeling their best!
Over 200 Locations Nationwide
Book an Appointment
You've never seen a pet store like Woof Gang! Our huge selection includes all the treats you could imagine, as well as all the essentials to keep your fluffy best friend's tail wagging, even on the "ruffest" of days.
Our pack is committed to your pup's long-term health and happiness. We carry first class pet food that is organic and natural, free of harmful and artificial ingredients, and formulated to nourish. Did we mention that our treat tables make pups AND their parents drool?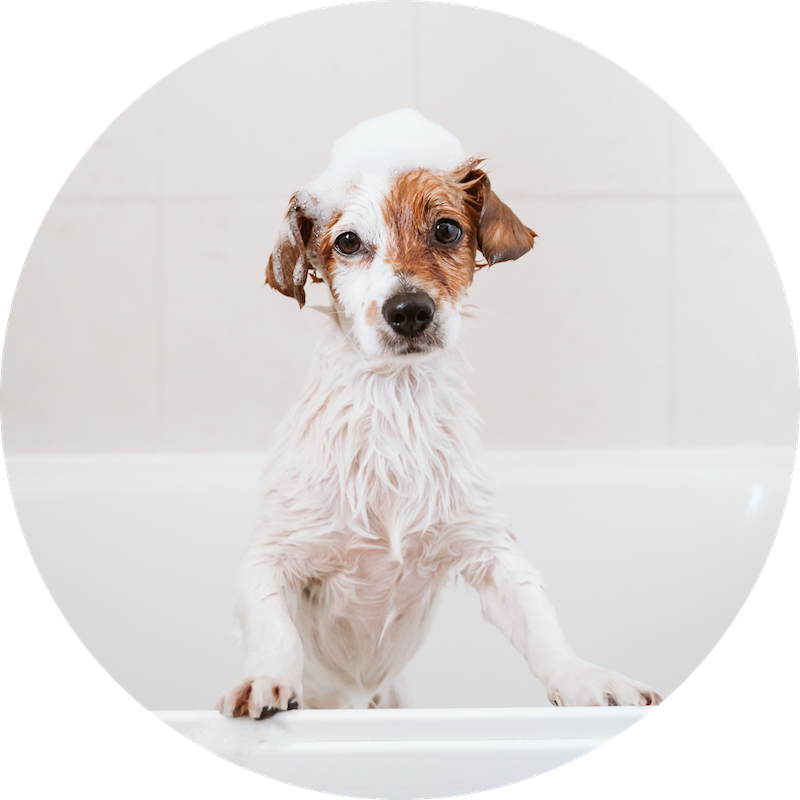 Personalized pampering
Is Our Specialty
Personalized pampering
Is Our Specialty
Puppy life isn't always naps and snacks. It can be hard work. Reward your favorite sidekick with a luxurious Woof Gang spa day!
Our pet salons are designed to make your pup feel calm, relaxed, and indulged while being bathed, styled, and adored. Our wag-nificent groomers are extensively trained, and dedicated to making every visit feel like a day at the park!
Woof Gang Bakery & Grooming is the leading grooming franchise concept in North America, with more than 200 locations open or under development across the country. Follow the link below for more information on opening your own Woof Gang Bakery & Grooming franchise.
Learn More
"Friendly and professional staff. Cheerful atmosphere and amazing selection of food, treats, apparel—everything I could possibly need for my dog. The groomers do a wonderful job with my Scottie (who doesn't love getting her bath) She always look marvelous and happy after her trips to Woofgang. Kudos!"
- Julia B.
"They are very friendly and helpful when you come in. They have also groomed my daschaund and cut his nails and they did a great job with him. They have all kinds of nice merchandise and snacks for your pets. I will continue to take my dog there for grooming services over and over!"
- Jessica D.