Your Neighborhood Pet Store
Woof Gang Bakery & Grooming Georgetown is your neighborhood pet store, offering full service grooming and a wide selection of nutritious pet treats and food. In addition to meeting pets' nutritional needs, Woof Gang Bakery Georgetown carries stylish essentials, fashionable accessories, a variety of toys and a wide range of doggie spa products.
Personalized
Grooming Services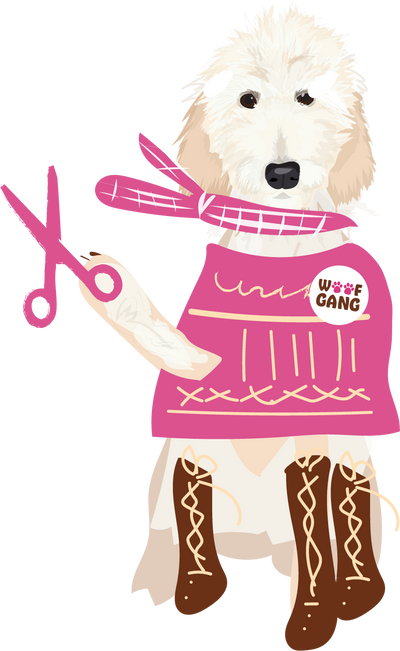 Woof Gang Georgetown's
Dog Grooming Services
At Woof Gang Georgetown, our every move is guided by love, kindness, and a personal touch. Our expert groomers treat every pet as family, giving them the special care they deserve, making us more than just a service; we are a haven where your dog feels loved and leaves looking and feeling their absolute best.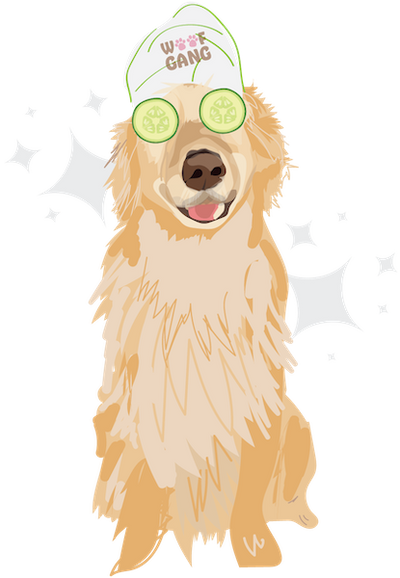 Our Services
Full Groom · Mini Groom · Luxury Bath
S. Bates
Savanna trimmed our beagle's nails and did an amazing job! Remington gets so nervous when he gets his nails clipped. She had him giving her kisses before we...
Savanna trimmed our beagle's nails and did an amazing job! Remington gets so nervous when he gets his nails clipped. She had him giving her kisses before we...
J. Hamby
Professional, courteous and personable staff. Jake looks adorable!
Professional, courteous and personable staff. Jake looks adorable!
M. Fonseca
Great place to take your pet for grooming and the staff is more than helpful and work with you on scheduling. My puppy Coco loves it when I...
Great place to take your pet for grooming and the staff is more than helpful and work with you on scheduling. My puppy Coco loves it when I...
J. Rose
I needed a doggy birthday cake for my visiting grandpuppies. They were perfect! Exactly what I wanted.
I needed a doggy birthday cake for my visiting grandpuppies. They were perfect! Exactly what I wanted.
What We Carry
Tailored Treats for
Every Furry Friend
Step into our retail haven, and you'll discover a treasure trove of pet-centric delights that cater to dogs and cats of all shapes, sizes, and tastes. From premium pet food options to tantalizing treats, and a wide array of pet care essentials, our store is a one-stop destination for all your pet's needs.
All-Natural Treats
Indulge your pet with our delectable, oven-baked treats crafted from all-natural ingredients. Each treat is a testament to our commitment to providing delicious rewards that not only taste amazing but also contribute to your pet's overall well-being.
Nutritious Pet Food
Our shelves are stocked with a meticulously chosen assortment of high-quality pet foods that prioritize nutrition and health. Whether your pet thrives on kibble, canned food, or raw diets, we have options that cater to their dietary preferences and specific needs. Some of our featured food brands are Fromm, Acana, Orijen, Zignature, Primal, Stella & Chewys and more!
Chews for Champs
Explore a variety of all-natural chews that satisfy your pet's instinct to chew while promoting dental health and mental stimulation. From durable bully sticks to mineral-rich antlers, our selection offers benefits that go beyond taste.
Toys & Accessories
Elevate playtime with our collection of toys designed to engage, entertain, and enrich your pet's life. Additionally, our range of accessories includes collars, leashes, and grooming essentials to keep your pet looking and feeling their best.
Health & Wellness
Discover a range of supplements and products designed to support your pet's overall health and well-being. Whether it's joint care, dental hygiene, or skin and coat maintenance, we have solutions to help your furry friend thrive.
Guidance from Experts
Our knowledgeable team is passionate about pets and well-equipped to guide you in selecting products that align with your pet's individual needs and preferences. We're here to answer questions, provide recommendations, and ensure your shopping experience is as joyful as it is informative.
Happy Barkday!
Celebrate your furry best friend's special day with our delicious all-natural birthday cakes and other birthday treats that'll make their "BARKDAY" unforgettable. We offer a range of specially crafted birthday treats to ensure a memorable celebration for your pet.
We Love What You Do
Join Our Pack
We Love What You Do
Join Our Pack
Build a career with us! Working at Woof Gang Bakery is not like any other job. Our groomers and employees are passionate about their work, and share their love for animals with every dog and cat that is part of the Woof Gang family.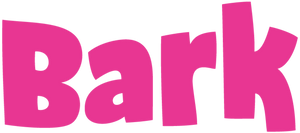 With Us!
At Woof Gang Georgetown we are all about spreading love and joy throughout the neighborhood. All year long, we host a delightful array of seasonally themed events that bring our clients and their cherished pets together. From our heartwarming 'Yappy Hours' with special treat giveaways, to enlightening educational seminars, and heart-melting photo opportunity events, we continually strive to celebrate the boundless love we hold for our furry companions.
Stay connected with us on social to be the very first to know about these upcoming events, and please, do join us in spreading love and joy throughout our pet-loving neighborhood.
Proud to be Local!
At Woof Gang Bakery & Grooming Georgetown, our roots run deep within the neighborhood we proudly serve. We're more than just a pet store; we're a dedicated member of your community. With every wagging tail, furry friend, and pet-loving neighbor, we celebrate the bond that ties us together. Our commitment to being local means we understand the unique needs of our community and strive to create a welcoming haven where pets and their owners feel cherished. From heartfelt community events to personalized pet care, we're here to make your pet's journey a joyful and loving one. Join us in celebrating the essence of being local and experience pet care like no other.
FAQ's
Read through our FAQ's below for more information. Visit our Georgetown location to see all the fun, or book a grooming appointment today!
Book Now
A Full Groom at Woof Gang Bakery Georgetown includes a luxury bath with shampoo and conditioner, hand drying, full body brushing & styling, nail trim & grind, gentle ear cleansing, sanitary trim, and anal glands by request.
While we do accept walk-ins on occasion, we strongly recommend booking a grooming appointment in advance. This ensures that we can provide you with the best service and minimize wait times. Appointments allow us to allocate dedicated time and attention to your pet's grooming needs, making the experience smoother and more convenient for you and your furry friend.
Yes, Woof Gang Bakery Georgetown caters to dogs of any size or breed, ensuring every pup receives exceptional care and superior grooming services.
Here are just some of the breeds we groom:
Stafford Terrier
Yorkshire Terrier
Golden Retriever
Doodles
Shih Tzu
Maltese
Schnauzer
Poodles
Shepherds
Labrador Retriever
Bernese Mountain Dog
Cocker Spaniel
Siberian Huskies
Mixed Breeds
The duration of grooming can vary and may take up to 2 hours, depending on the specific services required for your pet. To get a more precise estimate, we recommend discussing this with your groomer. Several factors come into play when determining the time needed for grooming, including the condition of your pet's coat and their size.
To ensure your grooming appointment goes smoothly and your pet receives the best care, here are some helpful tips:
Reference Photos: It's often said that a picture is worth a thousand words. Providing reference photos of the desired grooming style or look for your pet can be incredibly helpful. This visual aid ensures that you and your groomer are on the same page, leading to a result that aligns with your expectations.
Up-to-Date Vaccinations: The safety and health of your pet are of utmost importance. Before your appointment, ensure that your pet's vaccinations are up to date. This helps maintain a safe environment for both the pets and the groomers, reducing the risk of disease transmission.
All Over Body Check: Before grooming, it's a good practice to give your pet an all-over body check. Look for any lumps, bumps, or skin issues that may need special attention or that you'd like to bring to the groomer's attention. This way, the groomer can take extra care with specific areas if needed.
Yes! At Woof Gang Bakery Georgetown, we roll out the red carpet for your puppy. Our special puppy shampoo ensures a gentle cleanse for their delicate skin and coat. All our shampoos are safe for puppies aged 12 weeks and up.
Yes, Woof Gang Bakery Georgetown emphasizes the use of all-natural products for grooming, ensuring a safe and pampering experience for your furry friend.
Our nutritional counseling aims to guide pet owners in selecting a balanced and nutritious diet tailored to their pets' specific life stages. We prioritize long-term health and wellness.
Nutritional needs can vary significantly based on factors like age, size, breed, activity levels, and underlying health conditions. Our counseling considers these unique requirements.
A customized nutrition plan is essential to address each pet's distinct needs, ensuring they receive a well-balanced diet that prevents nutritional imbalances and supports their overall health.
Our nutrition guidance extends to cats, offering recommendations for high-protein, low-carb diets, and special diets to manage health conditions and support overall feline wellness.
We offer a diverse selection of dog food, including Raw, Canned, Frozen, Grain-Free, Dry, and Wet Food. Our range features top-quality brands such as Acana, Answers, Barkworthies, Bixbi, Fromm, Orijen, Stella & Chewy's, and The Honest Kitchen, among others.
Our treat selection is vast and includes Dental, Soft and Chewy, Biscuits and Crunchy, Jerky, Freeze-Dried, and Training Treats. We have treats to cater to every pup's taste and dietary preferences.
×
Our Approach to Grooming
At Woof Gang Bakery and Grooming Georgetown, our groomers are more than just skilled professionals. They are cherished members of our family. With a keen eye and gentle hand, they cater to each pet's unique needs, making our salon more than just a grooming space — it's a haven where pets leave looking and feeling genuinely pawmazing.